Ok, finally resume blogging AGAIN! Realised that
Blogspot
is actually easier for beginners like me, compared to
LiveJournal
. Have difficulties customizing the layout, coz i dunno how to do at all! haha..
So I'm glad that Blogspot has step by step guides :) Pls use blogspot if u r beginner too yeah
Told 'Mr Nice Guy' (BF told me to use this to refer to him on blog... haha...:p) that i be blogging to document our preparations for our solemnization and then wedding banquet, as evidence to show who did more work (ans is obvious.. ahem... haha...:p)... also to share our struggles/challenges with our dear friends ya :)
1st thing to announce - We went for our 1st
HDB
appointment today!
Surprisingly 'Mr Nice Guy' and I were EARLY for the appointment at 8.45am. Bet many friends who know us will be surprised (Ha!).
Pic above: Doesn't 'Mr Nice Guy' looks very awake? :p
Pic above: Raining season lately... luckily no floods.. hee :)
Pic above: Reached HDB Hub!!!
We waited for 1hr at the waiting area at Level 1 before we get to see the HDB officer!! Famished!!! Didn't have time to get our breakfast before the appointment.. But the HDB officer (forgot to ask his name) was very nice and friendly! Went thru all the documents with us clearly and gives advices etc... knowing that we are first-time buyer, he specially reminded us MUST MUST inspect the HDB unit before our 2nd HDB appointment where the unit becomes officially ours. Thumbs UP!
First appt checklist procedure and checklist
here
.
Pic above: Our friendly HDB Officer going thru documents with us, photographed by our SUPER nice agent Francis!
Thereafter, Francis brought us up to Level 3 to pay the COV + Conveyancing fees + Caveat Fee. Instantly both of us felt like a pauper! If only we are able to get new HDB flat thru balloting via BTO or BOS, we won't have to go thru this scary property market hike. Lucky thing we managed to get Francis who always help to look out for us. Met some nasty and liar agents, so beware first timers who's planning or currently looking around in the resale market.
Yeah, so finally first appointment is complete. Till the inspection..
------------
On a side note, 'Mr Nice Guy' and I saw
Richard Liu Qianyi
at Jurong East Central just now. 'Mr Nice Guy' suddenly exclaimed "艺人!", I turned and saw Liu Qianyi. Guess he heard us too, and amazingly he said Hi to us. Wow... Gracious! :)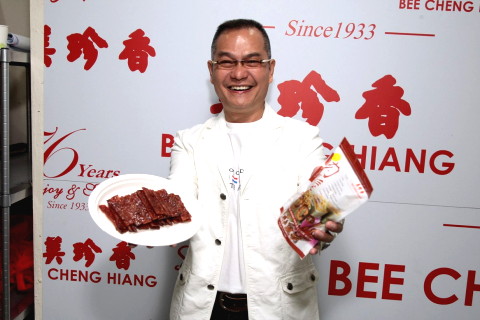 Pic above: Richard Liu Qianyi
X♥X♥